About Chin Teik Consulting | Consultant Profile | Career Highlights | Our Approach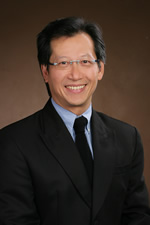 Chin Teik is founder and president of Chin Teik Consulting Ltd., based in Hong Kong. Chin Teik provides system solutions coaching to senior executives and senior executive teams to enable them to execute to greatness. Chin Teik believes that 'possibility is limited by current paradigm'. The key to Chin Teik's coaching is 'facilitating reflective insight' for his coachees and moving them to 'self directed action'. Chin Teik is an experienced coach in organizational and leadership effectiveness for business results, scale-ability and sustainability via alignment, engagement and utilization of key resources.
Renowned worldwide for his dynamic and intuitive coaching and consulting process, Chin Teik's specialization areas include senior executive coaching and/or senior executive team coaching on five leadership practices to 'Execute to Greatness';
strategic planning system and process
organization structure design
high performing teams
leadership and management behaviors
talent management system and 'feeder' program
effective communication process
HR and training strategies for organizational impact
Change and Transition Management
Continuous Improvement Process
Chin Teik also specializes in setting up of Regional and Global Shared Services organization (including outsourcing & mobile workforce in emerging markets).
Using elements of simplicity for practical and immediate application, Chin Teik has authored 7 'Greatness' series books to complement the action learning workshops. Chin Teik designs and delivers simple and practical tools for effective stakeholder communication, planning and execution.
As senior executive coach, Chin Teik's clients cut across a variety of industries from advertising, automotive body parts manufacturing, brand management, elevator, finance services, legal services, life style, oil & gas, on-line job portal, packaging, precision engineering, pharmaceutical, pharmaceutical marketing, private education, restaurant, public water works, public electric utility, restaurant, relocation and real estate, semiconductor and steel. Chin Teik also works with youth and young professionals in his program of 'Lead Yourself to Greatness'.
Chin Teik gained extensive global leadership experience of 28 years with Intel in manufacturing, training & development, Total Quality Management, APAC Human Resource Management and Global Employee Services. Chin Teik has worked in Malaysia and Hong Kong. Chin Teik has to his credit the prestige of setting up the first-ever 10, 000 sq. ft. Intel University Training Center to deliver 'Transformation of Workforce' program to entire factory. Chin Teik also played an instrumental role in the founding of the Penang Skills Development Center working. Chin Teik's last global leadership role included direct reports from the U.S.A., Europe, Asia Pacific and Israel. Chin Teik has benefitted the teachings from Dr. Deming, Dr. Juran and Peter Senge. Chin Teik is a practitioner of 7 Habits of Highly Effective People.
Chin Teik earned his BSC in Social Sciences from the Universiti Sains Malaysia and his MSC in HR from the National University of Ireland.